2023 West Virginia Whitetail Hall of Fame

SM
WHITETAIL DEER HUNTERS AND WHITETAIL TROPHY OWNERS:
The West Virginia Hunting and Fishing ShowSM is coming January 20, 21, & 22, 2023 at the Charleston Coliseum & Convention Center in Charleston, WV.
We are giving away $250 gift certificates for two lucky trophy deer exhibitors. One for the rifle entries and one for archery entries during our show!
To be eligible for the drawing, your deer mount must remain in the show until Sunday, January 22nd at 5:00 PM.
QUALIFICATIONS FOR ENTRY IN THE WEST VIRGINIA WHITETAIL HALL OF FAME

SM

:
MOUNTED and SCORED deer only. To be entered, these are the minimum scores:
RIFLE MINIMUM -130 points ARCHERY MINIMUM -110 points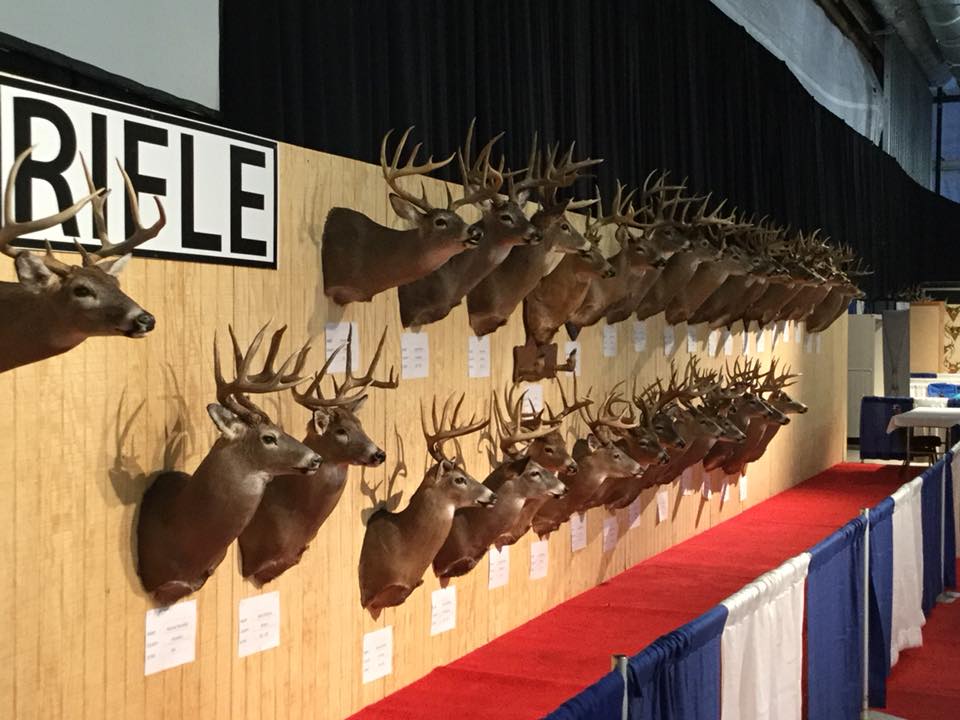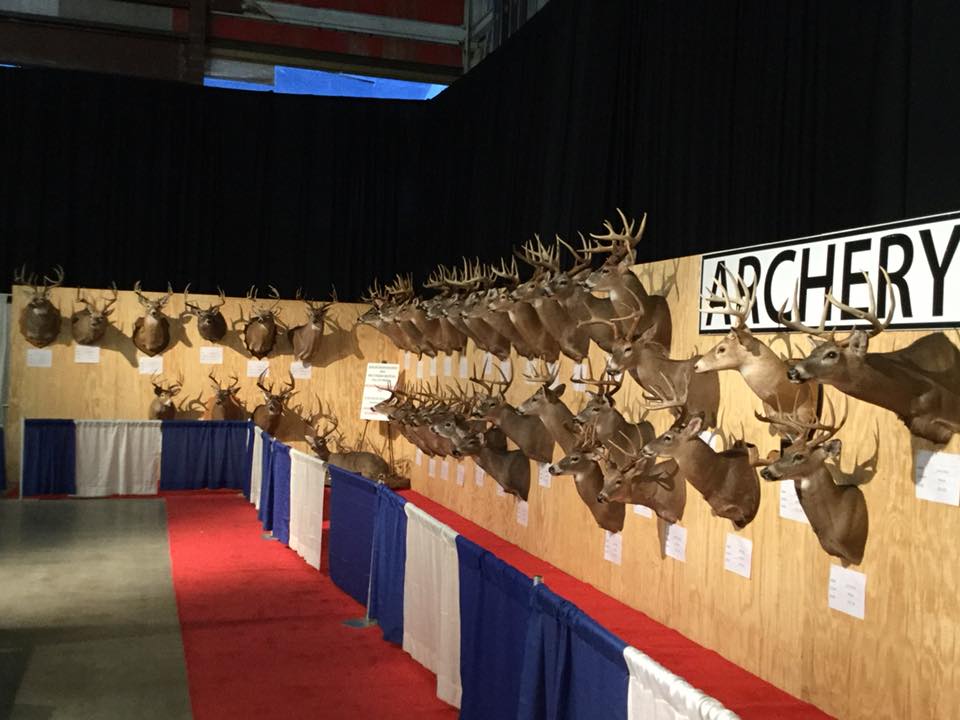 Each participant will receive a custom long sleeve t-shirt.
SCHEDULED TIMES TO BRING DEER - (Remember - mounted deer only)
We will be accepting deer from Thursday, January 19th from 1-8 pm and Friday, January 20th from 9am to 9pm.
NO MOUNTS WILL BE ACCEPTED BEFORE 1pm THURSDAY JANUARY 19th. NO EXCEPTIONS
NO ADVERTISING FOR TAXIDERMISTS WILL BE ALLOWED
Your mount will be available for pickup Sunday at 5:00pm in the West Virginia Whitetail Hall of FameSM display hall. FOR THE SAFETY OF YOUR TROPHY YOU MUST PICK UP YOUR MOUNT AT THAT TIME. This is the time the drawing will be held. To be eligible for the drawing for the Gift Certificate, your deer mount must remain in the show at least from Friday, January 20th thru Sunday, January 22nd at 5pm.
Bring your other West Virginia whitetail buck trophies for a free scoring. The WV Division of Natural Resources will be scoring trophies FREE all three days on a first come, first serve basis. Bring your tag for OFFICIAL WV DNR scoring. Scoring schedule is as follows:
Friday, January 20, 2023 3:00pm to 8:00pm*
Saturday, January 21, 2023 10:00am to 6:00pm*
Sunday, January 22, 2023 10:00am to 4:00pm*
*Scorers reserve the right to cut off acceptance of trophies for scoring when they have received enough to keep them busy until close.
Scoring is NOT done by the West Virginia Whitetail Hall of FameSM
For West Virginia Whitetail Hall of FameSM information, contact us at the show or email us at info@wvtrophyhunters.com, or write us at:
WVTHASM, Attention: WV Whitetail Hall of FameSM,
5604 MacCorkle Ave. SW, South Charleston, WV 25309